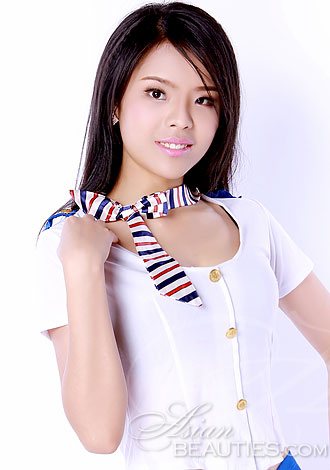 Age

25

Birth Date

12/21/1990 (Sagittarius)

Height

5' 7" (170 cm)

Weight

114 lbs (52 kg)

Eye Color

Black

Hair Color

Black

Occupation

Other

Education

College

Religion

Not Religious

Marital Status

Never married

Children Drinking

Never

Smoking

No

English
Speaking Skills*

Intermediate

Other languages Residence

Hengyang, China

* The level of English
is evaluated by the Lady herself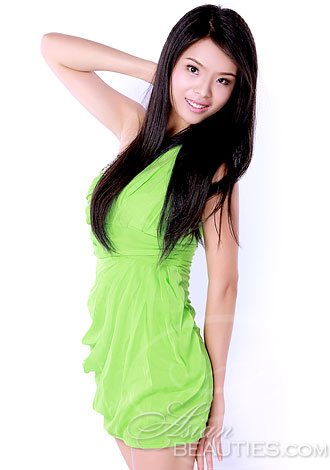 Her Type of Man
I hope my half one in the future is filial, responsible, optimistic, gentle and in good temper.
Character
I am an opmistic girl, all of my friends like me because I am lively and sunny, and I can always bring make them happly and laugh a lot. I like this kind of myself, do you like?
Interests
I have many hobbies. I like reading, sports, watch movies, traveling, climb moutain and so many outdoor activities. I also like making friends and listen to mucis.