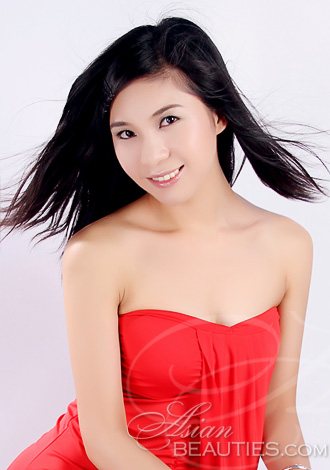 Age

31

Birth Date

6/16/1984 (Gemini)

Height

5' 5" (166 cm)

Weight

112 lbs (51 kg)

Eye Color

Black

Hair Color

Black

Occupation

Teacher

Education

College degree

Religion

Not Religious

Marital Status

Never married

Children Drinking

Never

Smoking

No

English
Speaking Skills*

Not Set

Other languages Residence

Changsha, China

* The level of English
is evaluated by the Lady herself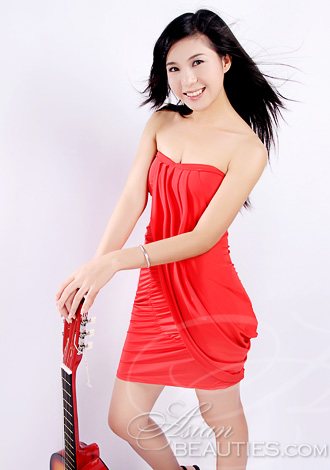 Her Type of Man
Sincerely hope to find a man who is sincere and love me ,who has a economic capability . I do hope to find my true love and enjoy the rest of our life .He must be passionate, fun loving, spontaneous, creative, romantic, trustworthy, confident, loyal, easy to deal with, hard working, not greedy, attentive, independent but want to spend the rest of life with a woman that shares the similar desires.
Character
I am an out-going ,passionate,and happy lady with a kind and sincere heart .i am activated and hard to my life and work .i am a tender and elegant girl who cares for others and love my family. I treat my friends sincerely and honestly .
Interests
I am fond of a lot of things .i like reading many kinds of books :novel ,magazines , philosophy and soon. I like listening to the music ,watching TV when staying at home. In my spare time , I am fond of travelling , go to park and walk with my friends . I am good at cooking too . Sometime I will cook for my family and enjoy the delicious food .